Alida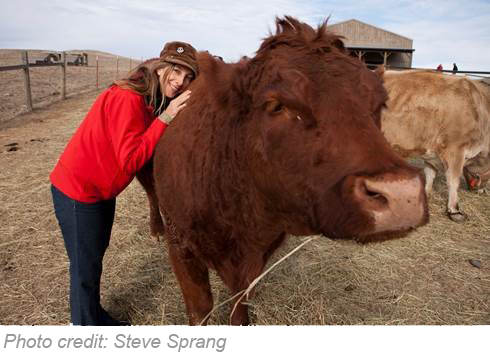 My support for Farm Sanctuary will continue throughout my life, and will continue when I croak.
I have set up my trust to include Farm Sanctuary. It is very important for me to know that my money is going to such an amazing place. 
My first visit there, meeting all the animals and learning about them as individuals, was life altering. I was vegetarian but after hearing inspirational speakers and knowing the truth, I became vegan. Choosing to be vegan is not just a diet but a lifestyle based on compassion. 
Farm Sanctuary has inspired me, informed me, and introduced me to animals I had never had the opportunity to be around. I love them all, and my love will continue with my legacy for Farm Sanctuary, until one day all animals will be free from slavery and torture.